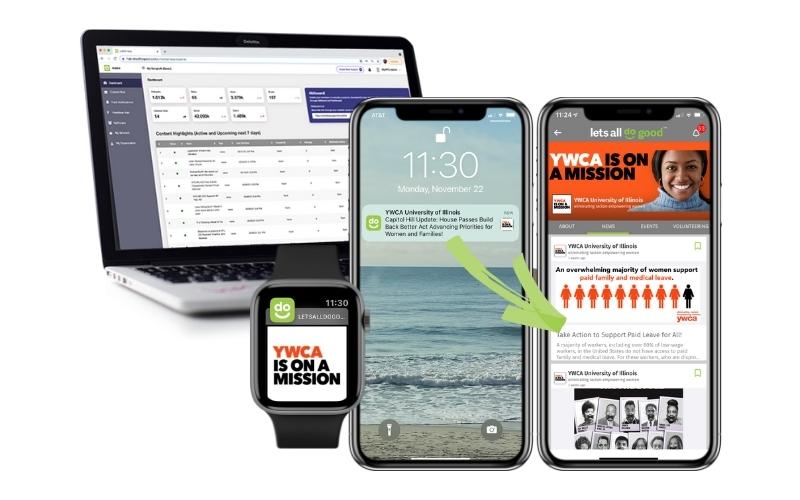 What You'll See
10 examples of how other groups like yours are using a smartphone app to make a greater impact.
How easy it is to get rolling and onboard your staff, volunteers, clients, and more.
How to reach the right audience segment with Tags.
How to create content and send push notifications in seconds.
The cost of the app for your org. (Spoiler: It's a lot less than you think!)
Bring your questions - we'll have a live Q&A at the end.
Don't want to wait for the webinar? Sign up to see LetsAllDoGood whenever it works for you.